Back in June, Spanish broadcaster RTVE new Executive President José Manuel Pérez Tornero promised a continued shake-up at the broadcaster and that they are going to take Eurovision very serious. With Eva Mora as the new Head of Delegation, a complete new Eurovision Working group, and of course Benidorm Fest as national final, Spain is giving us a complete new direction for their participation at the Eurovision Song Contest 2022. Today, during a public Eurovision conference called "The contest you want", Eva Mora and members of the Eurovision working group discussed Eurovision and revealed some information regarding Benidorm Fest.
Participants
Participating in today's Spanish Eurovision conference were:
Eva Mora (Spain's Head of Delegation)
Ana Maria Bordas (former Spanish Head of Delegation and now Head of Entertainment RTVE)
Maria Ezaguirre ( Head of Communication RTVE)
Dave Goodman (Head of Communication Eurovision)
Carla Bugalho (Portugal's Head of Delegation)
Nicola Cagliore (ex-Italy's Head of Delegation)
Tony Aguilar (Spanish Eurovision Commentator)
Fernando Macias (Head of Eurovision Content RTVE)
Benidorm Fest
Benidorm Fest won't be the one hit wonder we expect it will be. Eva Mora confirmed during the conference that it will be used as a national final and help Spain choose their representative for the Eurovision Song Contest for the next four years! However, they are still deciding how they will announce the winner of Benidorm Fest. They explained that the working group is scared that artist won't participate at the national final, because their fear of failure. It's possible that they will skip the voting sequence and only announce the winner during the final.
Benidorm Fest will exist of 2 semi-finals, where 3 acts will proceed to the final. Spain's representative at the Eurovision Song Contest will be chosen out of the 6 finalist.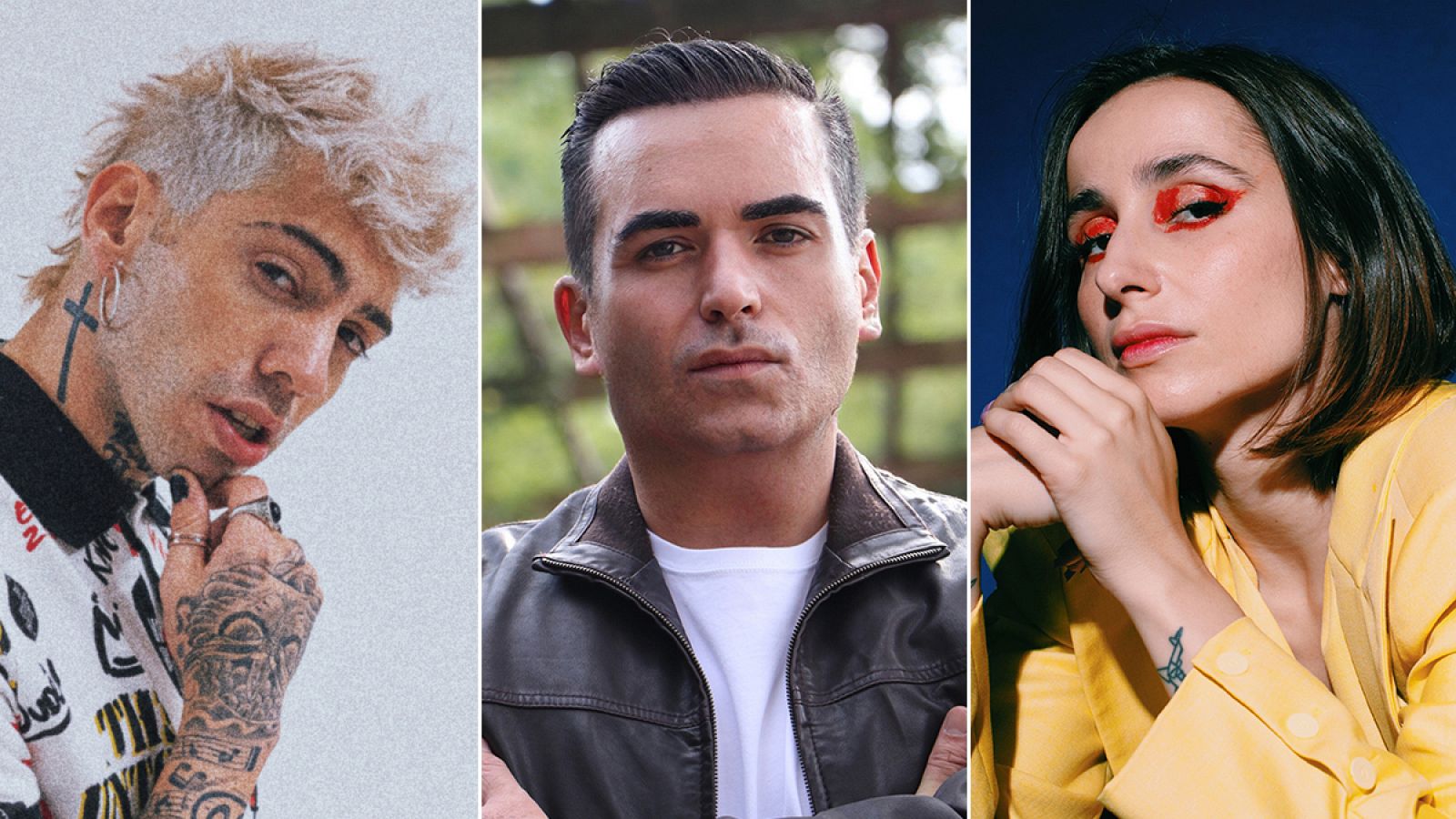 Yesterday, RTVE announced that music experts J Cruz, Tony Sánchez-Ohlsson and Zahara are going to advise and help the Eurovision Working Group with selecting the 12 best songs that will participate in Benidorm Fest. J Cruz is an urban composer with many hits and worked with a lot of Spanish artist. Tony Sánchez-Ohlsson co-wrote the Spanish Eurovision entries for 2012 and 2015 and Zahara is a Indie artist with several successful albums.
Spain was represented this year by Blas Cantó. After an online battle between two songs, it was determined that he would be performing "Voy A Quedarme" on the Eurovision Stage in Rotterdam. With his performance in the Grand Final on the 22nd of May, he finished 24th out of 26 acts with a total of 6 points.
Are #YOU happy about these changes and the revival of the Benidorm Festival?  Let us know on our social media sites, or #YOU can join us at our forum HERE and share your thoughts.