Joined

January 9, 2011
Posts

825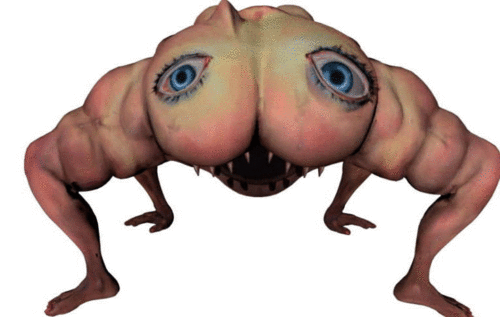 Hi, we still didn't bother to think of a theme and we are kind of editing and modifying the contents of my first reservation thread for the other time I hosted (4 years ago already, :O) out of sheer laziness, so I hope you can STILL be entertained by our good friends here, the immoral beast and Shadow Rise, while we actually think of hopefully something more elegant by the time the semis come up
They are still a bit uncomfortable and honestly, I could update them with something new by this point, no? But that requires thinking AND effort, so good old gifs are fine for now.
Anyway, you should still know the deal NSC-kins! Please send me your entries by
PM
conversations (?), being sure to include the following info (feel free to copy the form):
Nation:
Artist:
Song:
Link:
And, optionally:
Recap section (20 secs):
Oh yeah, I'm currently living in Argentina so really, while the deadline SAYS 16th January 2021, 23:59 CET, the real deadline (and that one will be strict, unless something significant happens) is 16th January, 23:59 Argie Time, so really, you have four extra hours. But I'm aware that putting the deadline at 17th January 2021 03:59 CET would lead to total disaster, so yeah, let's just go with this for now.
Confirmed nations
Aclaira
Adamsburg
Arirang
Balearica Island
Bigicia
Cherniya
Cydoni-Gibberia
Doire
Emsfrynt
Halito
Hypjø
Jemmuise
Kalos Metropolis
Kamandé
Kimmystan
Kordavian Islands
Luzinia
MatiMati
Moisantia
Noizeland
Nurdia
Orangualia
Oussou Empire
Perryfornia
Redwood Republic
Roseland
Rumia
Sakuralia
Solentoya
Sundfør
Szimbaya Kingdom
Tamausia & Deltannor
Tanoiro
Trollheimr
Tuzi
Ugaly
Ujendinjeni Gvozd
Yaponesia
Updated: 16/01/2021 13:08 Argie time
Last edited: