Joined

October 24, 2011
Posts

5,446
Location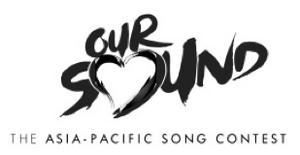 Hi, I found the first edition of this contest, celebrated last October in Seoul.
The dynamics is still not like at ESC, I recommend you check the wiki page for info on it.
From that page
"The format consists of two shows, a Radio Song Festival and TV Song Festival.
Each participating country would submit a song to be performed on live radio and live television and then cast votes for the other countries' songs to determine the most popular song in the competition. The radio festival will be a competitive show with a panel of judges determining the top-3 prize winners. The television festival will be non-competitive."
Our Sound - Wikipedia, the free encyclopedia
The winners were decided for different categories by the votes got from a jury, but only for the Radio Song Contest:
"South Korea won the Grand Prix award with the song "For a Rest" performed by boy band Billy Acoustie.[4] Danielle Blakey representing Australia won the gold award with the song "Fearless",[7] Brunei received the silver award with the song "Yang Terindah (So Beautiful)" performed by Maria Aires, with Sammy Ray Jones also representing Australia receiving the bronze award with his song "Rinet".[8] K-Town Clan representing Malaysia received the special jury award with their song "Party Animal".[4] Australian radio broadcaster ABC Australia will host the second inaugural festival in 2014."
There must be said that the songs from the Radio Song Contest and the TV Song one are not the same and so there is no winner from this televised show, but still it´s cool to see how others would do it
.
Ok, Enjoy!