Joined

September 19, 2017
Posts

1,943

Welcome to the 167th FSC taking place in the Latvian capital of Riga - a cultural hotspot immersed in nature.
First, we will remind ourselves why is Latvia the host of this FSC.
Let's listen to the winning song of the 166th FSC:
Bermudu Divstūris x Auļi - Līgava
---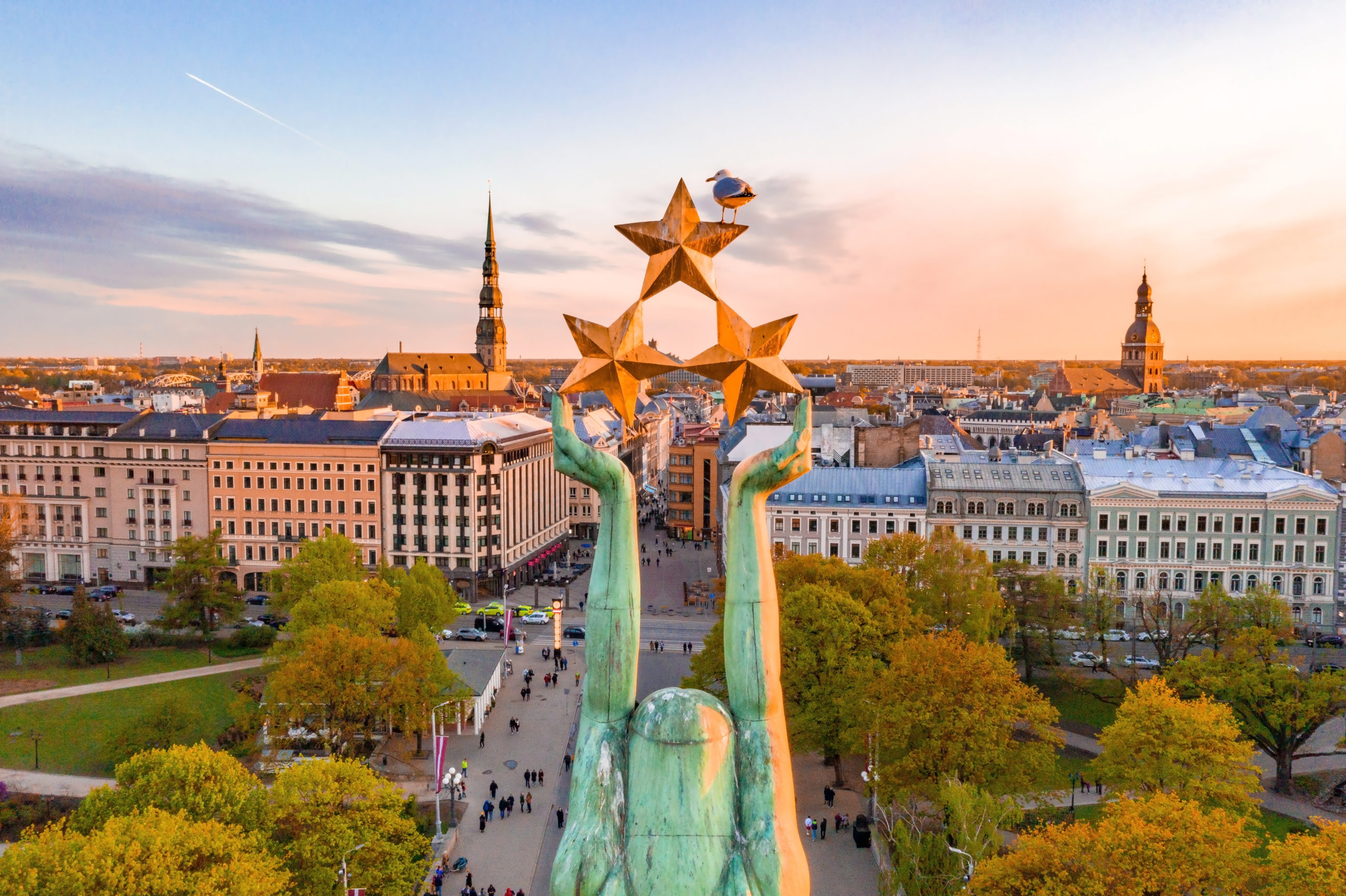 Riga, the capital of Latvia, is not only the crown jewel of Latvia, but also of the Baltics. Riga's Old Town is a UNESCO World Heritage Site. Riga has more than 600 000 inhabitants, making it the largest city in the Baltic States.
Riga is also known as an architectural jewel – a city where you can see churches from the city's origins, medieval buildings in the Old Town, unique examples of Art Nouveau, as well as wooden architecture that has survived the centuries and modern architectural jewels.
It is a modern city with a historical heart that offers a variety of natural, tasty, cultural and spectacular charms.

Old Town Riga is a popular entertainment district in the historical and geographical center of the Latvian capital, featuring cobble-stone streets and an abundance of architectural gems.
Riga was established in 1201 by Bishop Albert, and was granted city status in 1225. Even though local Liiv tribes inhabited this marshy territory on the banks of the Daugava River, the city's history is associated with Germanic and Christian cultures.
In 1282, Riga became a member of the Hanseatic League, strengthening its position as an important trading city in the region.
Over the centuries, the city has developed as a center for trade, transit and later also became an industrial center. Up until the 19th century, Riga developed as a Germanic city, even though it had been previously under Swedish, Polish, and Russian control. However, in more modern times, Latvians began to take a larger role in the city.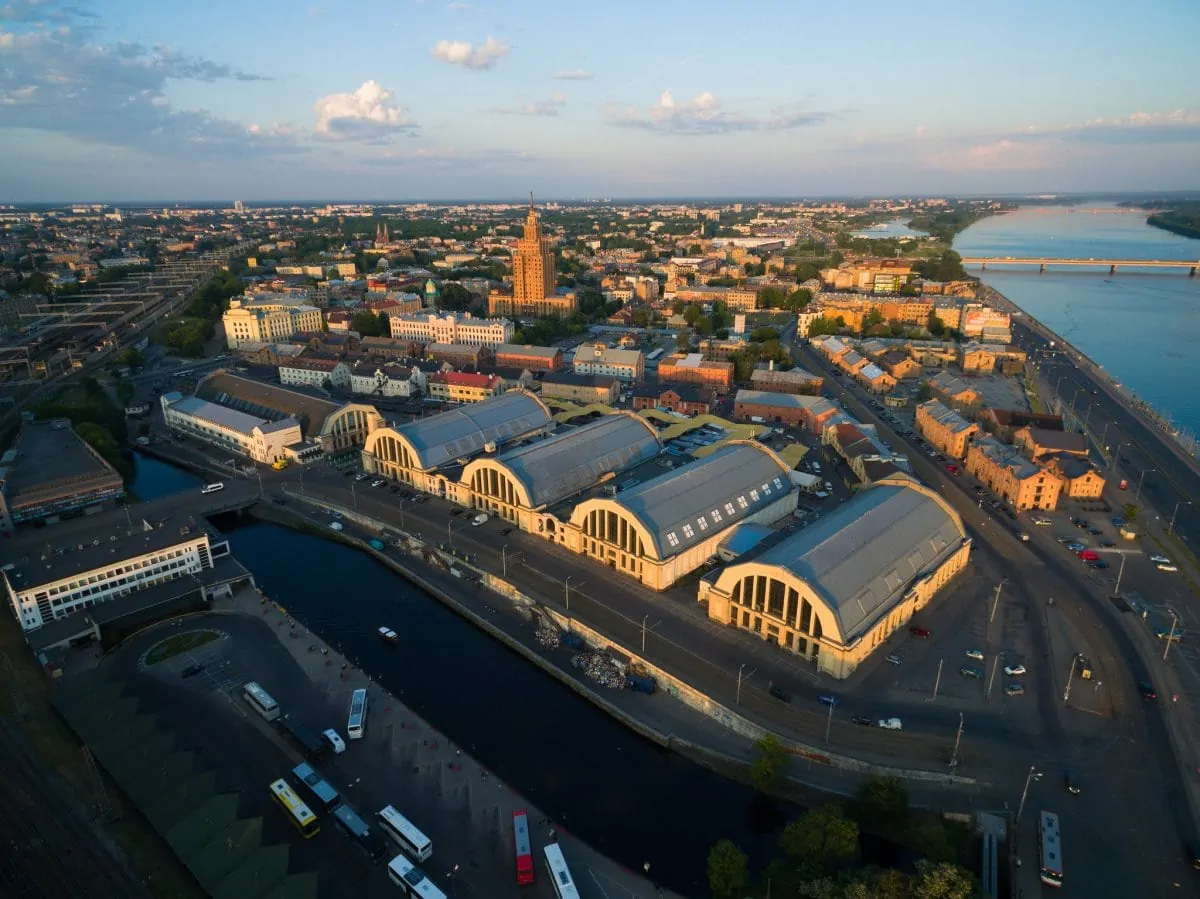 The leading market squares were once demolished or rebuilt in many cities worldwide. Guides showing different European metropolises say: "There used to be a market here!", but it is not a story about Riga, because right here, in the middle of the city, next to the Daugava, lays the impressive Riga Central Market.
Today, the buildings serve as market pavilions and have become an integral feature of Riga. They were initially built in Kurzeme, Vaiņode, as a hangar for German army aircraft - zeppelins. When the Riga Central Market was opened in 1930, it was recognized as the largest, best, and most modern in Europe. At different times throughout different periods of history, it was invariably in the heart of Riga, often called the belly of the city.
In 1949, the Central Market name was changed to the Central Collective Farm Market, which was praised by the Soviet press as the best market in the Soviet Union. Still, in 1997 the market area, forming an integral part of the Old Town, was inscribed on the UNESCO World Heritage List.
The market has always been a symbol of prosperity. Here you can find the most expansive and freshest selection of fish in Riga and confectionery, fruits and vegetables, spices, honey, nuts, and other insanely delicious snacks! Every day, many people here also find other valuable household items, flowers and plants, and handcrafted items made with love.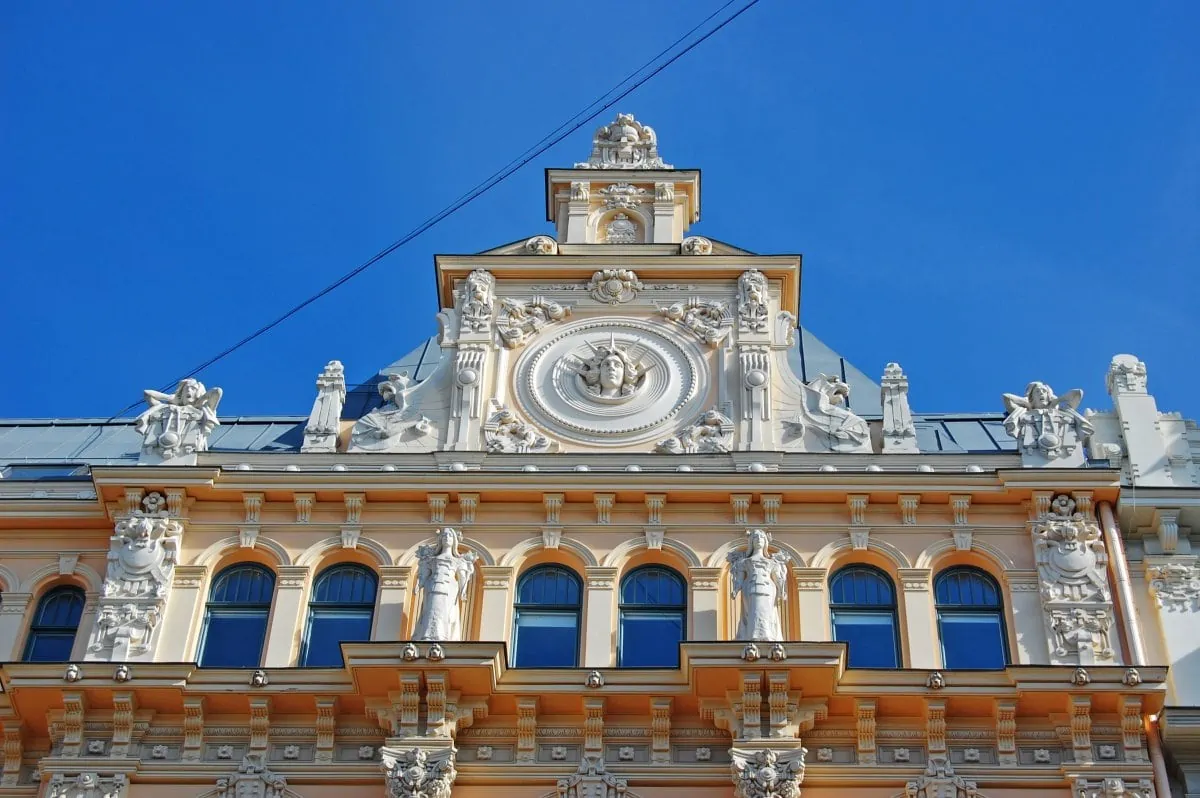 Art Nouveau is an art style of the late 19th and early 20th centuries. The development of Art Nouveau in Riga coincided with a time of unprecedented prosperity in the city's history, and today the capital of Latvia is deservedly considered an Art Nouveau mecca.
Art Nouveau architecture is mainly concentrated in the city's quarter, called the "Quiet Center," which is about a 10-minute walk from the Old Town and is a beautiful feature of history in the face of Riga.
Alberta Street is the pearl of Riga's Art Nouveau style - full-length, historic "art nouveau" style buildings are located along its entire street. Each of its houses is a unique achievement of construction. Moreover, its construction took place in a relatively short time - from 1901 to 1908. As a result, eight of the homes on Alberta Street have been recognized as architectural monuments of national significance.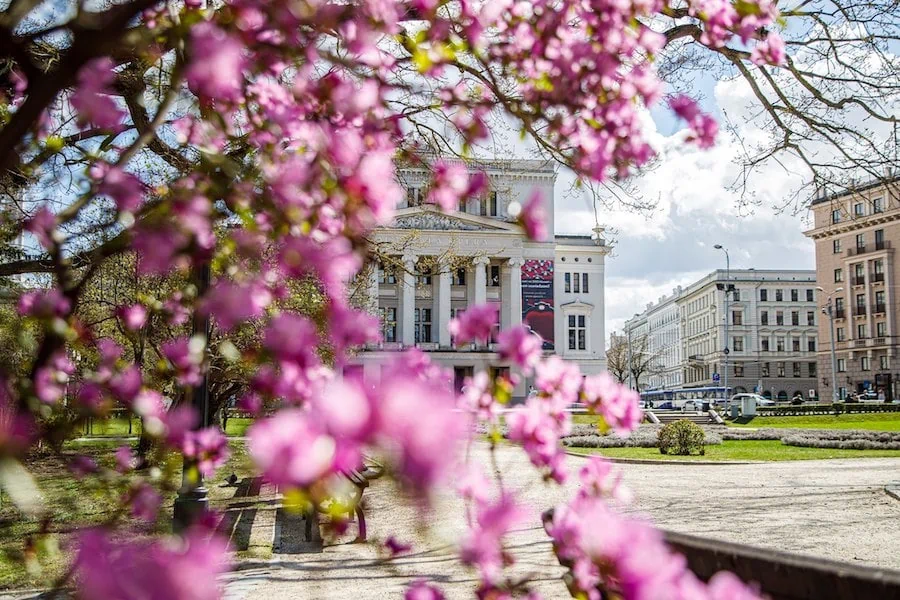 Riga is covered in green oases - gardens, parks, and squares, where you can breathe in the fresh air, have a family picnic, go for a romantic walk, or a refreshing run. Covered with white snow or autumn leaves - city parks allure at any time of year. In addition, which is not insignificant - free wifi is also available in the parks!

---

Marta Grigale (Marta)
Marta Grigale (born February 3, 1990 in Riga), known by her stage name MARTA, is a Latvian singer, songwriter, actress and host of Latvian Radio 5.
Markus Riva



Miķelis Ļaksa

(born 2 October 1986), known professionally as

Markus Riva

, is a Latvian singer and producer. He has released several albums, including the debut album

Ticu

(2009).

Riva worked at Capital FM as a DJ, and has composed music for various television shows. He has competed repeatedly in

Latvia's national selection

for the entrant to the

Eurovision Song Contest

. Since 2017, Riva hosts the

TV3

show

X Faktors

, Latvia's version of

The X Factor

.
Sabīne Moore
Sabine Moore (MA) is a visual artist, multimedia designer, teacher, animator, illustrator, musician.
---

Arēna Rīga




Arena Riga
(
Latvian
:
Arēna Rīga
) is an
indoor arena
in
Riga
,
Latvia
. It is primarily used for
ice hockey
,
basketball
and
concerts
. Arena Riga holds a maximum of 14,500 and was opened on 15 February 2006.
[1]
It was built to be used as one of the venues for the
2006 IIHF World Championship
, the other being
Skonto Arena
. The arena was designed by the
Canadian
company
SCI Architects
and Latvian firms SIA Merks and SIA Nams.

Laipni lūgti Rīgā!
​