We are a little over a week until the much anticipated Eurovision – Australia Decides for 2020, and all ten entries have now been revealed to the public.
The ten artists vying for a chance to represent the land Down Under were revealed at the end of last year and since then the artists have slowly released their songs one by one. Today, Didirri, Montaigne and Jaguar Jonze released their songs marking the completion of this year's playlist.
Here is a little bit more on the entries released last night from the artists themselves.
Montaigne: "Don't Break Me is a depiction of the enough is enough phase of a relationship breakdown, where one person feels like they are putting much more time, energy and resources into the relationship than the other person and becomes frustrated and resentful. I wrote it while reading Codependent No More by Melody Beattie, which really informed the qualities of the character and the relationship dynamic."
Source: eurovision.tv
Didirri: "Raw Stuff is a personal song that I almost gave up on. It is a moment for reflection. It's for anyone else who is trying to process what's happening in their life. It's a song about a time when two people are so close but unable to open up to each other. Songwriting really helps me express things that I may otherwise be without words to explain. Performing Raw Stuff cuts close to the bone for me."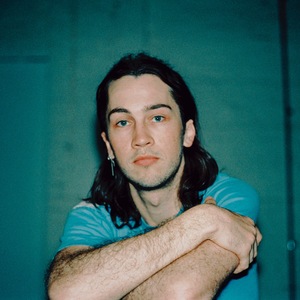 Source: eurovision.tv
Jaguar said: "Rabbit Hole is about exploring the intricacies of our vulnerabilities, and how it unknowingly manifests into different coping mechanisms as we go through life's inevitable obstacles. It's about the complicated relationship I have with trauma and the way I react in the face of it. I wrote it at a time when I was really learning about my Complex PTSD, which I've had for 20 years. I hope it connects with Australia or whoever needs it. I want it to say that trauma doesn't have to define you and that we can return the strength to live the life we deserve."
Souce: eurovision.tv
This year's Australia Decides 2020 Entries (in alphabetical order):
Casey Donovan – "Proud"
Diana Rouvas – "Can We Make Heaven"
Didirri – "Raw Stuff"
iOTA – "Life"
Jack Vidgen – "I Am King I Am Queen"
Jaguar Jonze – "Rabbit Hole"
Jordan-Ravi – "Pushing Stars"
Mitch Tambo – "Together"
Montaigne – "Don't Break Me"
Vanessa Amorosi – "Lessons of Love"
About the National Selection
Eurovision – Australia Decides will take place at the Gold Coast Convention and Exhibition Centre on 8 February 2020. This year will see the return of last year's hosts: Myf Warhurst and Joel Creasey.
This will be Australia's sixth year participating and only their second year using a national selection as the method by which they choose their representative. Their bets on a momentous national selection paid off last year when Kate Miller-Heidke brought Australia another top ten result and their first first-place in a semi-final. It was also well-received by Australian households, solidifying the national selection's return for another year.
This year, SBS has really brought its A-game with the interval acts including Eurovision 2015 winner Måns Zelmerlöw, Eurovision 2016 runner-up and Australian entry Dami Im and Australia's Junior Eurovision 2019 representative Jordan Anthony. This year promises to showcase an entertaining and diverse set of acts all competing to fly their nation's flag in Rotterdam.
Which entry are #YOU most excited to support? Share your thoughts with us below, on our forum HERE or on social media!